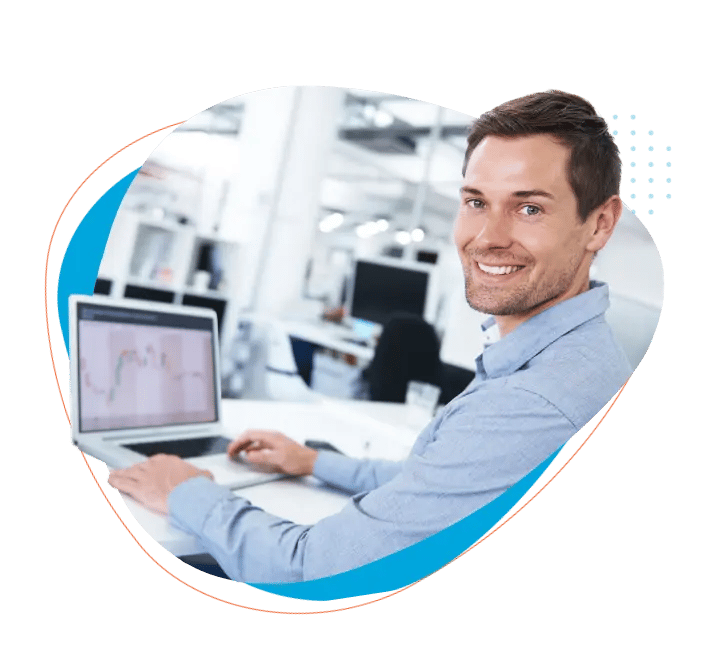 Growth services can put a company on track for sustainable, impactful growth.
All businesses are interested in growth: without it, no business can survive. But generating sustainable growth can be difficult. Solutions that promise quick results often don't stand the test of time, while long-term growth plans may not provide enough immediate return on investment to be practical.
Additionally, other problems confront the business owner or manager. It can be hard to find the winning formula for sales or marketing – or to replicate it when you do find it. It's all too easy for promising leads or contacts to fall through the cracks. And while sales and marketing are working on different aspects of the same goal – driving sales and profit – getting them to align is traditionally problematic. And when you add in the customer service team, alignment and growth support becomes even more complicated.
Fortunately, growth services can help companies overcome these problems and promote ongoing growth through excellence in marketing, sales, and customer service.
Table of Contents:
What Are Growth Services?
Growth services are a way to help your business achieve ongoing momentum by improving and syncing the efforts of your customer-facing teams – sales, marketing, and customer service. Growth services use inbound marketing methodologies to attract, educate, convert, and retain customers.
On a basic level, inbound marketing works by finding out what your customers need and meeting that need. This often starts with providing interesting, informative, and useful content to your audience. It then grows into a more personalized relationship, one where you become a trusted professional partner rather than just a supplier. The inbound mindset doesn't stop with marketing; it carries through into sales and ongoing customer support.
You can read more about how growth services can impact your business in our article The Three Pillars of Growth Marketing Services for Manufacturers.
Why Growth Services Are Essential
Manufacturers' business landscape has been evolving. Customer expectations have changed; they expect a more personalized digital experience in addition to the traditional outreach techniques of commercials, catalogs, magazines, trade shows, and phone calls. And we're not just in a world of business websites and online brochures; social media, AI-powered chatbots, instant communication, remote demonstrations, and virtual meetings are now the norm.
Although the manufacturing sector was a little slower to adopt these new marketing trends, they're now deeply implanted in how we all do business. It's imperative that all companies know how to harness digital marketing to connect with their customers and meet customers' needs. Growth services help businesses do just that – and do it in a way that speaks to a modern customer base. When they're done right, growth services can help you utilize digital marketing and communications to locate more opportunities, develop better leads, engage with prospective customers, and keep existing customers happy (and loyal).
For more information on how growth services can help you navigate this complex new marketplace, see our articles on the challenges that growth solutions solve and the benefits of using a growth services agency.
How Growth Services Can …
Now that we know the overall impact of growth services, let's see what they can do for each of the three most critical customer-facing departments: marketing, sales, and customer service.
Enhance Marketing Effectiveness
In 2022, Forbes identified 15 of the biggest challenges facing marketing departments. These include having a solid marketing plan, effectively creating, delivering, and promoting content, and maximizing digital channels. In our own experience, we've seen companies struggling with repeatable and effective marketing processes, correct attribution, and lead generation. Also, many businesses are interested in using automation to handle the administrative 'boring bits' and let marketers focus more on their core activities.
How can growth services help marketing teams overcome these potential barriers to success? In 7 Ways Growth Services Can Power Up Manufacturer Marketing, you'll learn how a growth service partner can help you:
Create an effective website.
Find and engage with the right audience online.
Identify your ideal customers and accurately map their buying journeys.
Attract and engage prospects using digital marketing channels like online content, search engine optimization, and email.
Solve Sales Problems
Finding qualified leads, connecting with decision-makers, and managing contacts have been longstanding issues for many sales teams. And despite the advent of new technologies aimed at improving the sales process, many teams continue to struggle with them. Why? One reason is that there's no alignment between sales and marketing teams and between sales teams and the technologies they're using.
Growth services can help sales leaders:
Identify and understand what works in their sales process – and how to make this repeatable for everyone on the team.
Implement the right customer relationship management software and techniques to ensure teams keep in meaningful contact with their prospects and customers.
Effectively score leads and create the right messaging for each stage of the funnel.
Use social media to connect with clients and prospects and position the company as a trusted partner.
Align with marketing teams to produce even better results.
Because growth service agencies often handle a lot of sales enablement technology, they're often uniquely placed to help manufacturers' sales teams leverage the right tech tools. To find out more about what growth services can do, see our article on understanding the impact of sales growth services.
Supercharge Customer Service
When it comes to growth, customer service may not get the attention that sales and marketing does, but it's critical to your company's success. No matter how good your sales and marketing teams are, your customer service will often make or break your clients' opinions of your company – and determine whether a first-time client becomes a loyal customer.
Using growth services, you can give your customer service teams the tools they need to:
Increase customer satisfaction and engagement.
Nurture strong, long-term relationships with clients.
Turn customer problems into opportunities.
In Use Customer Service as a Growth Solution, you can learn more about the three pillars of great customer service and the best way to leverage them.
Find Out What Growth Services Can Do for You!
As you can see from this article, growth services can, directly and indirectly, benefit all areas of a manufacturing business. Because this is a very broad subject and one that's worth knowing well, we've devoted a series of articles on each of the key aspects of growth services. And if you want to find out more about what growth services can do for your company's specific challenges, feel free to contact Inbound 281 for a consultation.