CUSTOMER, SATISFACTION, LEAN

EXPERIENCE SOLUTIONS
HAD IT WITH CUSTOMER SERVICE INEFFICIENCIES? SCHEDULE A CALL WITH AN ADVISOR AND LEARN A PROVEN METHOD THAT'S RIGHT FOR YOU.
WHAT HAPPENS WHEN SOMEONE BECOMES A CUSTOMER?
Any of this sound familiar?
We rarely deploy surveys to track customer satisfaction to build better customer experience

You find it hard to visualize all of the customer interactions to maximize your overall efficiency

We don't have an official new customer onboarding process

You struggle to Identify unhappy customers targeted outreach

Seems we lack insight into what's working and what's not. "I feel like we could be more productive"
"I feel like we need to sell more to customers (increase our LTV) but lack a clear strategy"

"Our customer facing teams in different systems lack customer content to be most effective"

"I feel like we have limited resources for fielding support questions"

"I feel like we struggle to respond to customer inquiries quickly"

I want to automate more of the busy work. "I feel like requests are falling through the cracks"
You've Worked Hard To Get Your Customers. Build A Customer Experience That Builds Loyalty And Operational Efficiency For Your Teams. Inbound 281 can help you get up and running with a proven process used by the fortune 5000 companies and a budget you can afford.
HELP DESK/TICKETING
Provide top-notch customer service. Close more tickets. Log, organize, and keep track of customer issues all in one place.
Easy-to-use Help Desk Software
With HubSpot's tickets tool, you can record, organize, and track all your customers' issues in one dashboard that's accessible to your entire team.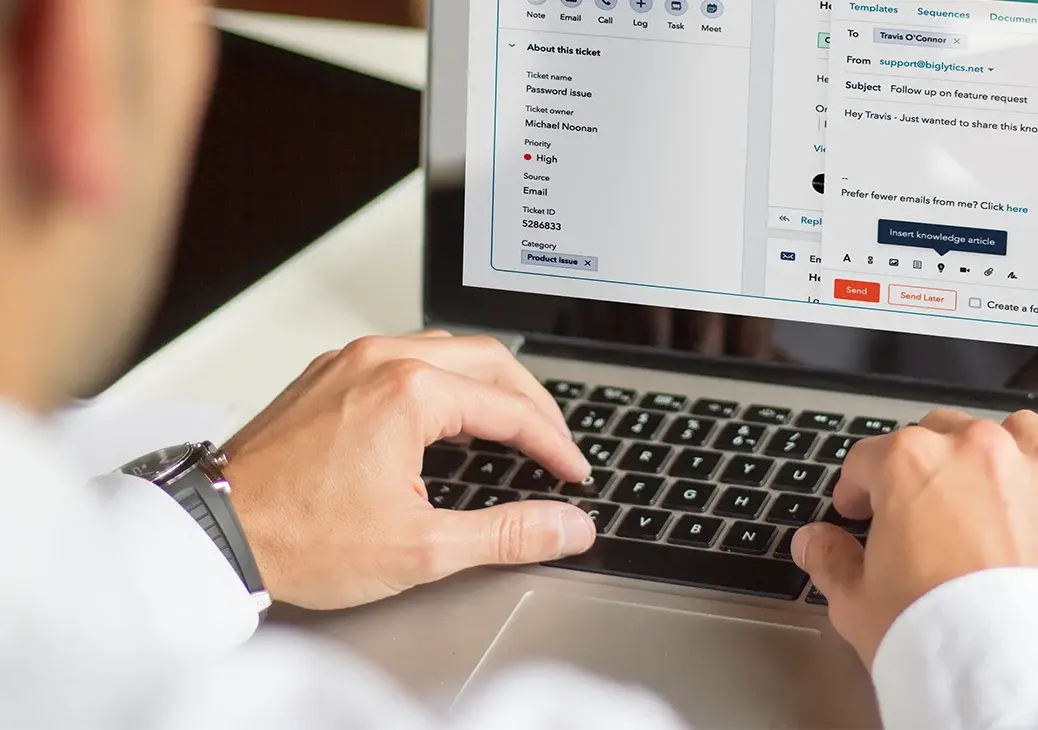 KNOWLEDGE BASE
Turn your customers' most frequently-asked support questions into a robust, optimized knowledge base of help articles and documentation that's indexed in search engines.
Enable Customers to Help Themselves
Build a library of help articles so customers can help themselves. Reduce the strain on your support staff.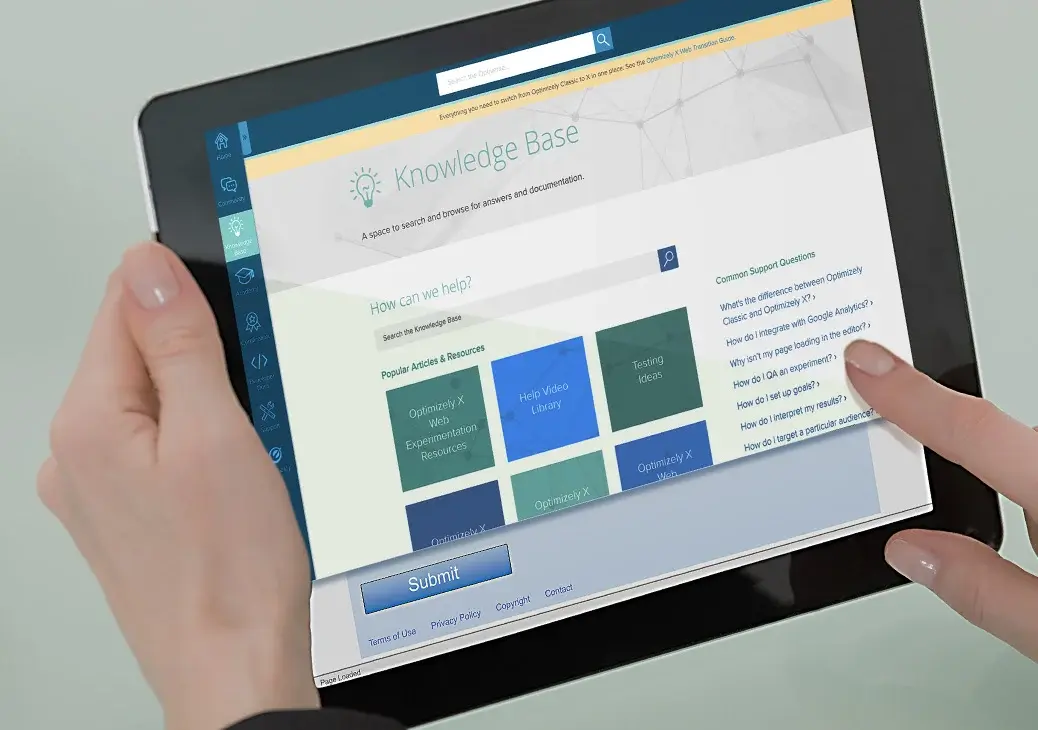 CUSTOMER FEEDBACK
Get a pulse on customer happiness and deploy surveys to gather feedback that can be used to build better customer experiences.
Net Promoter Scores
Start turning customers into promoters with HubSpot's customer service software.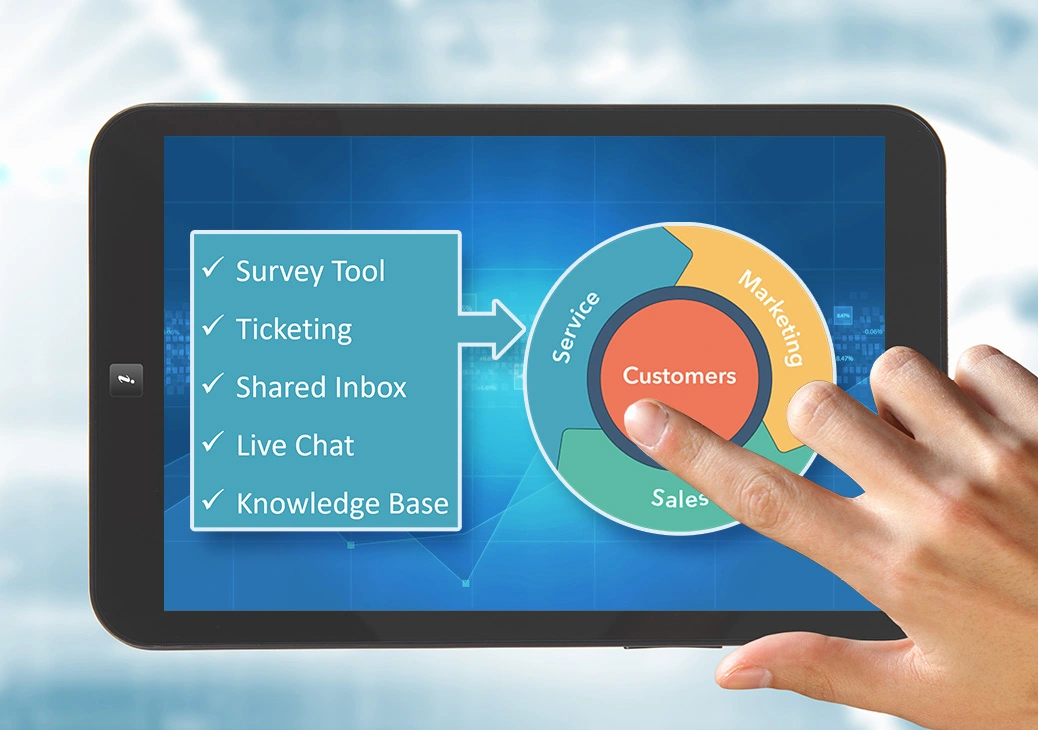 INBOUND SERVICE FRAMEWORK
We'll help you build the framework with a clear repeatable structure for your customer service teams that will help you turn customers into promoters.
THREE STEPS TO HAVING MORE MEANINGFUL CUSTOMER SERVICE INTERACTIONS TO BUILD ADVOCATES
INBOUND 281 IS CERTIFIED AND FOCUSED ON YOUR RESULTS
HOW MUCH DO CUSTOMER EXPERIENCE SOLUTIONS COST?
Starting at $3,360 / Month
Inbound 281 has marketing plans to fit most budgets. Start with a slow approach with a very focused strategy to get you executing projects and start getting results. Or hit the ground running with our Pro and Enterprise options to drive growth and aggressive campaign results.