Now that we understand what marketing automation is, let's look at its essential elements. Most platforms include the following capabilities: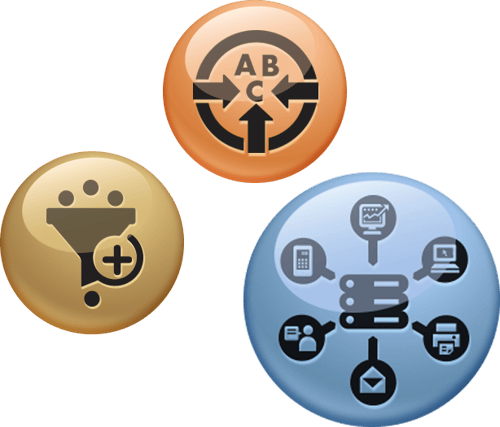 Customer Relationship Management (CRM)
Email Design and Automated Delivery
Social Media Integration
Website Management, Landing Page Creation and Form Building
Lead Scoring and Lead Nurturing
Analytics, Measurement and Reporting
Here's a look at what's entailed within each feature.
CUSTOMER RELATIONSHIP MANAGEMENT
Most marketing automation platforms include some type of customer relationship management (CRM) capability. Enterprise-level platforms that are owned by CRM companies -- for example Pardot, which is owned by Salesforce -- use the separate CRM.
Marketing automation platforms like HubSpot that are targeted to SMBs have their own full-featured CRMs. The presumption is that SMBs might not have the luxury of a separate, stand-alone CRM.
CRMs let you manage your sales funnel by tracking the status deals, as well as track your interaction with individual contacts. You can log your communication activity with contacts. You can also well as view their engagement across the website, social channels, email and more.
In a perfect world, marketing and sales are in complete alignment. Integrating marketing automation and your customer relationship management brings you considerably closer to that perfect world. Aligning your automation with your CRM means the process of handing qualified leads over to sales becomes more streamlined and efficient.
AUTOMATED EMAIL
Marketing automation platforms let you efficiently design and create template-based emails. Most platforms include a robust set of design features. Using templates, you can guarantee design and branding consistency across your emails. You can even create different templates for different purposes. You can have a template for your monthly newsletter, a template for your weekly blog feed, a template for product announcements, etc.
The real value of marketing automation when it comes to email is you can eliminate manual drudgery. You can send emails by automating them with workflows. These workflows can be triggered by date or, even better, by the prospect behavior and characteristics. And you can dynamically include personalized information relevant to the prospect. This personalized info includes their name, company, industry, what they did on your website, where they are in the sales funnel. This is the real beauty of marketing automation relative to lead nurturing process.
Marketing automation allows you to narrow the focus of your email campaigns. With automation tools, you can set predefined trigger points based on customer interaction with your brand. For instance, if a customer downloads a white paper, you can send a follow-up email. That email will contain content specific to the white paper.
You can use marketing automation tools to ensure your customers are getting relevant content at every step of the customer journey. At the same time, you reduce the chances of irritating your customers with repetitive, impersonal communication.
According to HubSpot, companies who excel at lead nurturing generate 50 percent more sales-ready leads at 33 percent lower cost.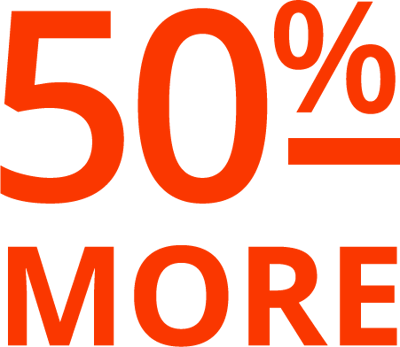 Companies that excel at lead nurturing generate 50 percent more sales-ready leads at 33 percent lower costs.
SOCIAL MEDIA INTEGRATION
Marketing automation can also help you refine your social media strategy. How? Because automation tools help you identify the interests of a particular customer. By integrating your social media and automation tools, you can craft more effective social media messages. Marketing automation tools help you drill down into the real interests and needs of your email customers. These tools also help you do the same for those who follow your social media messaging.
WEBSITE MANAGEMENT, LANDING PAGE CREATION, AND FORM BUILDING
Good marketing automation platforms allow you to manage your website content by building effective landing pages and conversion forms.
Landing pages are where the magic of inbound marketing lead conversion happens. Inbound marketing is a methodical approach to content marketing. The goal is to attract prospects to your website with high-quality content, then convert them into named prospects. Inbound marketing depends on marketing automation. The two go hand-in-hand.
Marketing automation platforms also allow you to create a variety of conversion forms. These include progressive profiling forms that gather more information as a prospect engages more often.
As part of website management, marketing automation platforms allow you to track visitors on your website. This capability lets you view which pages and key prospects are viewing. You can use these insights to trigger emails and inform in-person conversations.
Marketing automation will also track anonymous visitors to your website and tell you which company they are from. Platforms do this by matching a visitor's IP address to public databases of company IP addresses. So, if an unknown visitor from a company you are pursuing visits your site your site, you will see that visit. If you are able to convert that person via a form, their past anonymous activity is included in their profile.
LEAD SCORING AND LEAD NURTURING
From a sales development standpoint, these might be the most important aspects of marketing automation. All platforms let you assign scores to prospect engagement behaviors across social media, email and your website. For example, if you have a really critical page on your website, you can assign it a high score. Then, whenever someone visits that page, their lead score will increment according to the score value. You can then trigger notifications to salespeople when lead scores hit a certain level.
Effective lead nurturing focuses on engaging with customers based on where they are in the customer life cycle.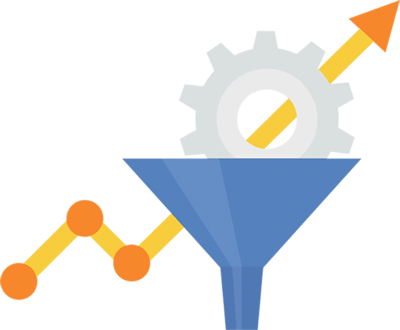 Effective lead nurturing focuses on engaging with customers based on where they are in the customer lifecycle. Marketing automation helps you track customer progress through the pipeline. It is easy to see why automating this process can save time and money.
ANALYTICS, MEASUREMENT AND REPORTING
Underlying all of marketing automation's content creation and lead management is the ability to measure what is happening. Robust marketing automation platform include metrics on any and everything. This includes email opens, clicks, keyword tracking, traffic source, and more.
For reporting and ROI tracking. marketing automation lets you create campaigns. Campaigns tie together all assets and efforts related to an initiative, so you can gauge the overall effectiveness. If you launch a series of similar emails and landing pages, you can associate them to a campaign. After a period of time, you know how well the web pages, social postings, Google ads and emails do.
If you are using CRM, you can also connect these activities to sales and bottom-line ROI reporting for a campaign.