THE THREE PILLARS


OF MANUFACTURING GROWTH SERVICES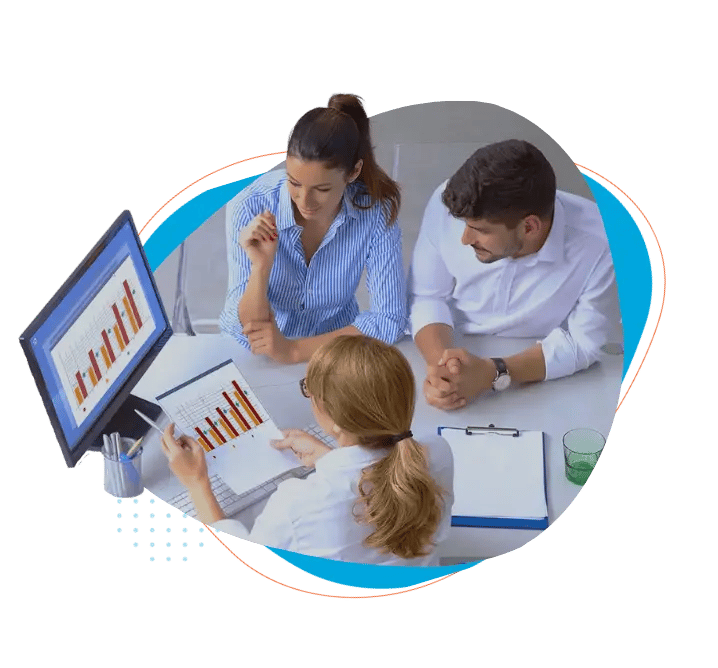 THE Three PILLARS OF GROWTH SERVICES FOR MANUFACTURERS
In this series, we've already defined what Growth Services are and how they use the principles of inbound marketing to help manufacturers compete in today's environment. We've talked about the challenges that Growth Services can solve and the benefits manufacturers receive from applying Growth Services. Now, let's start digging into the details of how Growth Services work.
Table of Contents:
3 Pillars of Growth Services for Manufacturers
Growth Services can affect the entire manufacturing enterprise indirectly, but it most quantifiably impacts the three departments that interact frequently with clients: marketing, sales, and customer service. Let's see how each department can be improved with Growth Services.
Key Takeaways:

Growth Services can help manufacturers' marketing departments generate more and higher-quality leads, attract and retain customers, and continually engage with their audience.
Growth Services can help sales teams develop a repeatable and high-performing sales process, spot new opportunities, engage with prospects, and spend more time on effective sales activities.
Growth Services can help customer service departments meaningfully connect with clients, provide them with self-service opportunities, develop relevant informational content, and generate higher levels of customer satisfaction.
Pillar 1: Marketing
Marketing Growth Services can help manufacturers grow web traffic, convert more online visitors, and run complete inbound marketing campaigns at scale. If your marketing team is frustrated by investing time and resources into underperforming online marketing and website initiatives, Growth Services can help.
The challenges solved with manufacturing Growth Services include lead generation, customer engagement and acquisition, effective online marketing, Search Engine Optimization (SEO), online advertising, email marketing, and more.
Pillar 2: Sales
Sales Growth Services help manufacturers develop and implement powerful sales strategies that help teams close more deals, deepen relationships, and manage the sales pipeline more effectively. It helps teams build an effective and repeatable sales process, connect with more leads, and use their time more effectively. If your sales leaders have invested a lot of time and resources into their sales only to get disappointing results, Growth Services can help find and fix any problems.
Challenges solved by Growth Services include unmet sales plans, missed opportunities and contacts, a lack of structured sales processes, client and prospect engagement, effective lead score, and more.
Pillar 3: Customer Service
Customer Service Growth Services can help manufacturers' service teams create a better customer experience that helps retain clients via self-service solutions, meaningful and personalized interactions, targeted FAQs, and effective help content. These strategies are very beneficial for manufacturers looking to scale customer support, unite front-office teams, and provide proactive service that delights and retains customers.
Challenges solved by using Growth Services in customer service departments include targeting and segmenting customers (i.e. satisfied vs. unsatisfied customers), implementing effective and user-friendly self-service options, customer happiness and engagement, and creating efficient customer service processes.
There's an old saying that if you take care of your customers, your customers will take care of you. By addressing the needs of these three client-facing departments, you can improve your entire business. That's why Michigan manufacturers need to consider Growth Services now, as the industry is evolving.
Now that we broadly understand what Growth Services can do for the marketing, sales, and customer service departments, let's really get into the details. During the rest of this series, we'll closely examine each area and how inbound marketing principles can make your activities more effective. We'll start with the marketing department, and you won't want to miss it.