SALES GROWTH SERVICES:

B2B SELLING THROUGH SOCIAL MEDIA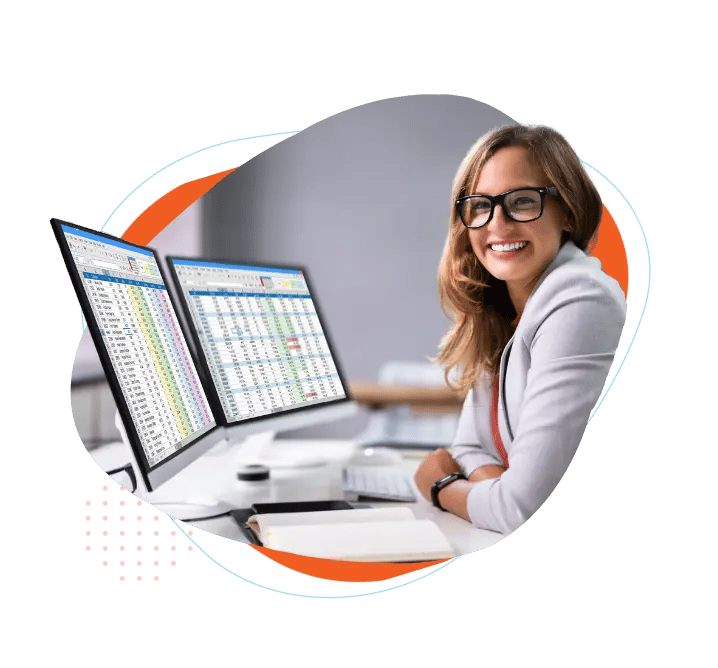 Use social media platforms to your advantage to raise awareness and create connections for future sales
In the B2C world, social media is a necessary part of the marketing strategy. But as the B2B experience incorporates more ideas from the B2C crowd, social media has become increasingly important for manufacturers as well. In this article, we'll talk about selling through social media and how you can use specific platforms to raise awareness and connect with clients.
Table of Contents:
Key Takeaways:

Social media platforms aren't just B2C tools; the majority of American adults are on social media, making it an important tool for B2B.
LinkedIn is designed for business social media, but Facebook, YouTube, and other platforms can help manufacturers showcase products, corporate culture, and their human side.
Smart social media usage can help manufacturers boost awareness, connect with prospects and customers, and ultimately create leads to increase sales.
Why Manufacturers Should Pay Attention to Social Media
If – like 82% of American adults – you're on social media, you know that some networks have a specific purpose: LinkedIn exists to connect professionals with other professionals; Pinterest and Instagram share images, Twitter is based on short text messages, and so on. It's a best practice (and a rewarding one) to tailor content to each social network; this can grow brand awareness, help engage prospective customers, and keep ties to current clients strong.
Next, think about the size of the audience. With 97% of Fortune 500 companies and 77% of small businesses on at least one social media platform, there's an excellent chance a future client is on social media as well. Even if you're not directly selling products, you can still use social media to establish your company's identity and build a reputation for thought leadership. You may even plant the foundation for future sales. For some inspiration, just see what these B2B and manufacturing companies are doing on social media.
Challenges Solved by Social Media
Building awareness. "We're not seeing the name recognition we'd like." "Our audience doesn't know what we do."
Lead generation. "We're having trouble finding new leads."
Customer engagement. "Our customers don't seem interested in our offers or products."
Manufacturers Can Sell and Connect Through Social Media
While manufacturers can certainly use other platforms to sell with social media, we'll focus on the Big Three of B2B: LinkedIn, YouTube, and Facebook.
Getting Started on LinkedIn
First, start by creating your business profile. The LinkedIn platform will walk you through this process; if you're not sure what to include, check out other manufacturers' profiles in your industry. If you're really stumped, hire a professional to write the profile for you.
Next, work on building your network. You do this by requesting to connect with people you know who are already on LinkedIn. Pro tip: Personalize your connection requests instead of just relying on the LinkedIn boilerplate. Mention if you've worked together, read their article in an industry journal, etc.
Get active by writing, commenting, and sharing LinkedIn posts. Authoring industry content will demonstrate your knowledge, and sharing relevant content will keep you top-of-mind with prospective customers. Even commenting on other people's content is important, as it builds a sense of community and can share your expertise.
You should also consider joining a LinkedIn group – or even starting one! Groups are a great way to meet other professionals with the same interests; for businesses, they can be a good place to start building your brand identity as a trusted partner or information source.
Finally, check out LinkedIn Sales Navigator. This is a for-purchase addition to your LinkedIn account, but it's worth the modest monthly fee. Among other things, it can integrate with your CRM, help you find the right leads, and even help you search for companies and decision-makers. In short, it's a very valuable prospecting tool.
Using Facebook & YouTube to Build Your Brand
Although B2C companies love to connect with their customers over Facebook, it may not seem like the best place for B2B companies to go prospecting. In this case, though, the focus shifts from selling via social media to brand-building through social media. For manufacturers, Facebook is great for the indirect sell: showcasing your company activity and culture.
While you should post the usual information about your business, Facebook shines when it comes to broadcasting your company's human side:
Sharing photos or short videos of employees at work, volunteering in the community, at company gatherings, etc.
Celebrating employee or company milestones
Reposting local or national news, industry recognitions, awards, etc.
Talking about what's great about working at your company.
You can also use Facebook to advertise job openings. Just keep in mind that your goal on Facebook is engagement, not direct sales.
YouTube is another great way to indirectly sell – this time, through sharing knowledge and highlighting your company's skills. Here are some ways you can build your company reputation through posting videos on YouTube:
Make videos answering common questions about your company, product, or industry.
Create comparisons between your products or services so customers know which will best fit their needs.
Post interviews with employees or satisfied customers.
Show time-lapse videos of your production or service process.
Develop how-to and walkthrough videos so customers can understand your how product works and solve some simple problems on their own.
Here, you're providing insight and value to your customers. This will not only keep them engaged, it will position you as someone they can trust to solve their problems.
Finally, don't forget about cross-promotion on your social media channels. If you post a new video on YouTube, spread the message on LinkedIn and Facebook. Twitter is great for this as well.
That wraps up our look at how Sales Growth Services can help your company attract and keep customers. Next up, we'll look at the customer service department. How can they support your business' growth? Our next post will provide an overview of three essential customer service solutions.