MARKETING GROWTH SERVICES:
EXTEND YOUR REACH WITH DIGITAL ADVERTISING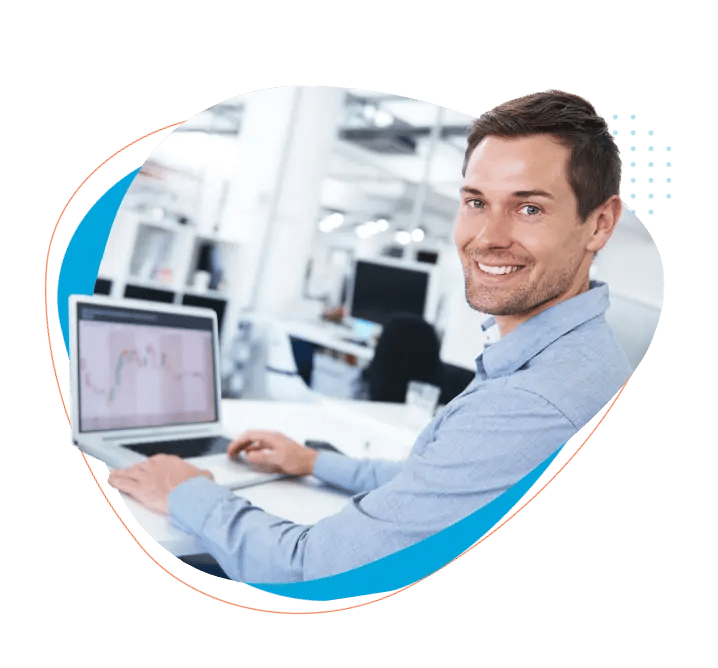 Use digital advertising as a cost-effective way to connect with new customers.
As we've moved through the different aspects of Marketing Growth Services, we've covered email marketing, search engine optimization, and other ways to attract customers. Now let's consider something more closely aligned with traditional advertising: online or digital advertising.
What is digital advertising? Under its broadest definition, it's whatever you do online to advertise your business. Thus, digital advertising can include social media advertising, search engine ads, and even email advertising. We could write a series of articles on all of these techniques, but let's focus on search engine advertising and social media advertising.
Table of Contents:
Why Use Digital Advertising
Challenges Solved by Digital Advertising
Types of Online Advertising
Key Takeaways:

Like traditional advertising, digital advertising helps you connect with potential customers who may not have heard about your business. It also helps you engage with current clients.
Popular forms of digital advertising include Facebook and LinkedIn ads, paid search engine results, and retargeting ads.
Why Use Digital Advertising?
You use digital advertising for much the same reasons as you do traditional advertising: to generate interest in your business. Of all the Marketing Growth Services components, online advertising has the most in common with its traditional counterpart. So why would you choose digital over traditional advertising?
First, it's not a 'one or the other' situation; both have a place in your advertising activities. However, digital advertising is usually more flexible and cost-effective than traditional advertising; you can add a banner to your website in minutes, whereas it can take days or weeks to get print advertising into the hands of your customers.
It's also easier to target digital advertising and track the results of each campaign; most digital touchpoints are managed by a service (website, email, social media), and most services have built-in analytics that let you specify your audience and measure the results of your campaign.
Finally, online advertising is more convenient for your audience. Instead of having to make a call or look up the website, they can just click a link and start their buying journey.
Challenges Solved by Digital Advertising
Low website traffic. "We have a website, but no traffic."
Poor lead conversion. "Our website generates few or no leads for sales"'
Customer acquisition. "We have little or no brand awareness." "We're struggling to get enough customers."
Types of Online Advertising
The following types of digital advertising are most directly applicable to manufacturers. We've left out some of the social media channels like Pinterest and Instagram, but they have similar advertising processes and benefits as the social media platforms mentioned below.
When choosing a social media platform, remember that you're looking for one that is designed for business-to-business activity, not just business-to-customer advertising.
Facebook ads for manufacturers are best used for recruitment purposes; if your business is already posting videos, photos, updates, or stories on the world's largest social network, you can use Facebook's advertising tools to target job opportunities and highlight your culture.
LinkedIn is a business social network, and it supports a lot of B2B functionality. For example, you can create ad campaigns on LinkedIn and then specify the job title, industry, and other factors as part of your audience criteria. LinkedIn also offers lead-gen ads, where subscriber data is pre-filled using LinkedIn profile information. These ads are ideal for event registrations, downloads, and more.
Direct messaging, whether on Facebook or LinkedIn, is a great way to reinforce existing connections. Just make sure you're not filling your contacts' inboxes with too many unsolicited offers; that tends to annoy our prospects and won't help you grow your sales.
Search engine advertising or paid search lets you pay to get your website or landing page listed on top of search results for a relevant keyword. (Such sites are usually clearly marked as ads or promoted results.) Since search users rarely dig deeper than a page or two into their results, appearing at the top increases the likelihood they'll click on your website. This boosts your site's visibility, helps new leads find your business, and ensures you get a share of relevant search terms. Try our PPC ROI Calculator to see what you can expect.
Retargeting advertising "remembers" people you've had previous contact with. Maybe they visited your website or signed up for a downloadable eBook. Retargeting allows you to show them relevant ads on other websites. For a more thorough overview of retargeting, check out

What Is Retargeting? How To Set Up an Ad Retargeting Campaign

.
Now that you understand the basics of using Marketing Growth Services to attract potential clients, let's see how you can convert clients using Sales Growth Services. Our next article will give you an overview of the subject.