AN OVERVIEW


OF CUSTOMER SERVICE SOLUTIONS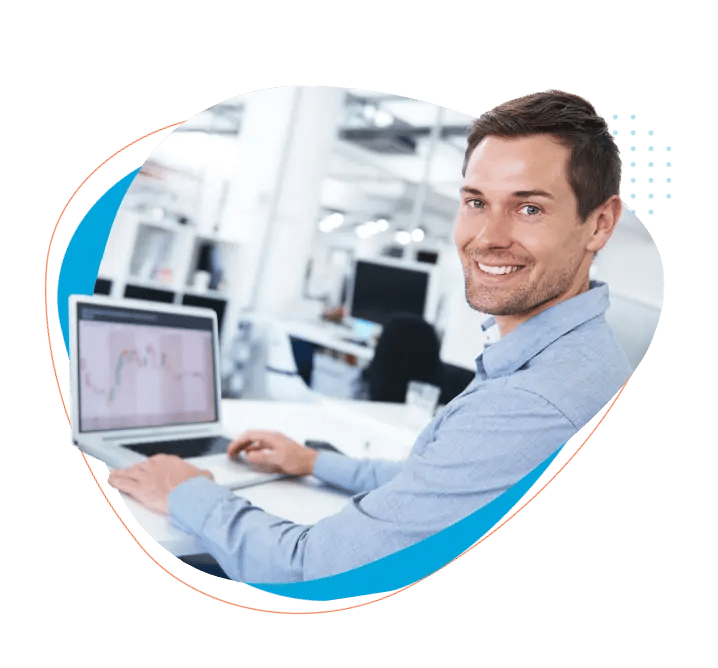 Use customer service solutions as an effective company growth solution
Customer service solutions are critical to sustaining your company's growth. Marketing attracts, sales convert, but customer service is often where the battle to retain customers is lost or won. In the next three articles, we'll discuss three critical customer service areas and how they can support your business's growth.
Table of Contents:
Key Takeaways:

Customer service solutions focus on retaining customers by meeting their needs after sales transactions are completed.
A strong customer service team helps manufacturers increase client engagement and build strong relationships with repeat customers.
The 3 pillars of customer service solutions include capturing customer feedback, building a strong knowledge base, and providing an effective help desk experience.
What Customer Service Solutions Support Growth?
The advantages of retaining customers vs. constantly acquiring new ones are obvious:
It's cheaper to keep loyal clients than to convert new ones.
You're more likely to close a deal with an existing customer than with a new contact.
Satisfied customers will likely provide word-of-mouth advertising and referrals, which can further boost your bottom line.
Loyal clients are less likely to migrate to the competition, especially after a solid relationship has been established.
In a perfect world, you'd only need to deliver your product or service as agreed and the client would be completely satisfied. But in the real world, things happen: shipments are late, instructions are hard to understand, orders are mis-entered, etc. When this happens, the customer service team steps into the breach. Effective and thoughtful customer service interactions can increase client satisfaction, not just make a last-minute save.
Thus, it's important to have customer service solutions that can support your company's growth by delighting customers – even when things don't go according to plan. This isn't just about fixing problems; it's about positioning yourself as a partner and a leader in your industry (at least in terms of customer support). It means providing self-service options and helpful information as well as support to your clients.
Common Pain Points Solved by Customer Service Solutions
"We aren't sure how to keep clients engaged."
"We've having trouble identifying which customers need special attention."
"We don't have any self-service options, and we're not sure what to include."
"We have a knowledge base or self-service options, but they're not getting much use."
The 3 Pillars of Customer Service Growth
In particular, three customer service areas support company growth:
Capturing customer feedback. By means of surveys, metrics, customer service data, and even social media, you can get a clear idea of what your customers think, feel, and need. You can use this to determine which customers are happy with your company and which ones need extra nurturing. This information can also be used to shape your knowledge base, website information, and self-service options.
Building a meaningful knowledge base. You are the authority on the products you offer. But do sales and customer service reps have all the information they need to answer requests? Is this content easy to find? And what about your customers – can they quickly access the information they need to make an educated decision? A well-designed, comprehensive set of articles and references can help clients and reps alike.
Providing spectacular help desk support. When clients approach your customer service team for help, they expect prompt, professional, and personalized attention. However, training help desk team members is only half the equation; it's also critical to support them with the right technology to simplify and organize the process.
Capturing customer feedback is the starting point for successful customer service; it's also the foundation for developing the knowledge base content and the help desk procedures that will keep clients happy (and well informed). Our next article will explain how to capture this valuable feedback, so join us then!