CUSTOMER SERVICE SOLUTIONS:

WORLD-CLASS HELP DESK SUPPORT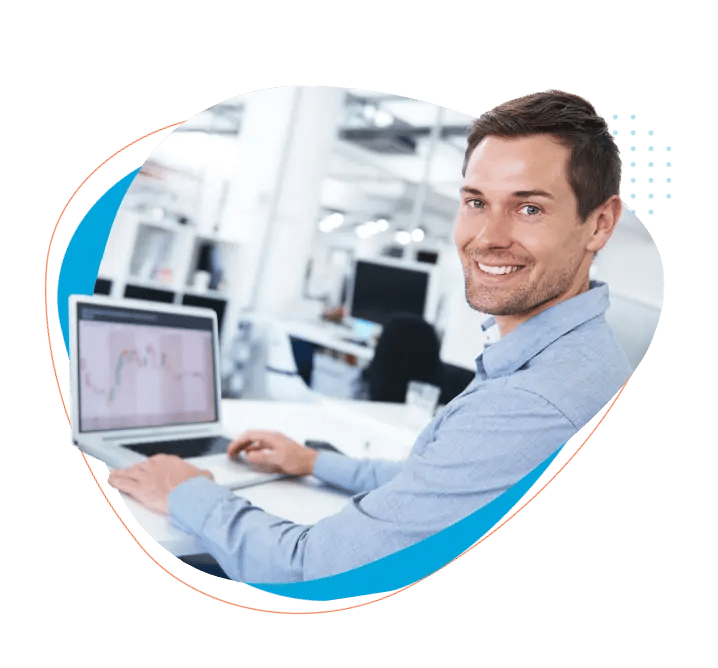 Use excellent customer service practices as an opportunity to create a path toward long-term growth.
Capturing customer feedback will help you understand what clients need, and a great knowledge base will help them get the self-service information they want. But sometimes, more is required: expert help from a living person. This is where stellar customer service comes into play.
Customer support reps are, of course, key to this part of delighting your clients. But it's important to build systems and processes that support the support team. In this article, we'll look at what you need to build a world-class help desk.
Table of Contents:
Key Takeaways:

Your help desk needs to include systems for customer intake (i.e. how customers can submit issues) and ticket organization.
A shared inbox helps customer service teams seamlessly prioritize and respond to customer requests.
Other customer service best practices include training representatives and designing a support experience that caters to the needs of your customers.
What Should a World-Class Help Desk Include?
First, let's talk about the process you'll need to optimize your customer support practices. If you have a relatively small client base, you may be able to handle these things manually, without specialized customer support software. Depending on the customer relationship management software you use, you may be able to configure or add features to handle these tasks. Or you may need to invest in a dedicated customer support solution. However you choose to address the challenge, make sure your customer support process includes:
Customer intake channels. This refers to how clients contact the support team. Common options include social media, phone, and email, but an increasing number of companies are using live chat and automated chatbots as well. The key is to offer your clients a few options based on what they are likely to use. It's also important to make reaching customer service reps as straightforward as possible; few things are more frustrating than getting stuck in a voice mail system, a pre-recorded phone message, or a poorly-programmed chatbot.
Inbox management. It's important that customer support teams collaborate during the support process. Often, companies use a shared inbox and then route individual requests to the rep most able to handle them. The rep's ability could be based on their experience, expertise (i.e. in a company offering several products, each product has its own specialized support team) or simple availability. Usually, there will be some way to sort and prioritize tickets, either manually or automatically.
Ticket organization. When a lot of requests are coming in, ticket organization helps the support team cope with the flow. Ticket management processes include the sorting and prioritizing described above; it also includes tracking and follow-up to ensure that no request gets overlooked.
Provide Excellent Customer Service with Help Desk Best Practices
Now that we have the general process in place, let's talk about how we can design a world-class experience for clients searching for assistance.
Design a User-Friendly Support Process
Just as your knowledge base should be written with the clients' needs and perspective in mind, your help desk experience should be designed with the (possibly frustrated) customer in mind. Remember, customer satisfaction is paramount to business growth, and good customer service is paramount to customer satisfaction. So make sure it's easy to navigate your support process. Use plain, jargon-free language wherever possible. Try to make the help desk user feel valued and supported.
To this end, you may want to gather customer feedback as we described in our previous post. Just make sure you tailor it to the help desk experience rather than to sales, product, or the company as a whole.
Train Support Reps
Customer support reps should know your products and/or services well; they should also have access to a comprehensive knowledge base. As mentioned above, you may have reps that specialize in one particular area, or you may have a tiered system where tough tickets are escalated to more senior reps. However the department is organized, give all your reps training in customer service techniques. This training should be ongoing, as even the most experienced help desk personnel have room to improve. Emphasize that the goal is always customer satisfaction.
Great Customer Service Is Key to Long-Term Growth
There you have it – the final key to Growth Services. Customer service provides an excellent opportunity to really connect with your clients and use the insights you gather from them to help your company become smarter, stronger, and more successful. Marketing will get their attention, sales will bring them in, and customer service will keep them coming back for more.