HOW SALES GROWTH SERVICES


CAN HELP MICHIGAN MANUFACTURERS THRIVE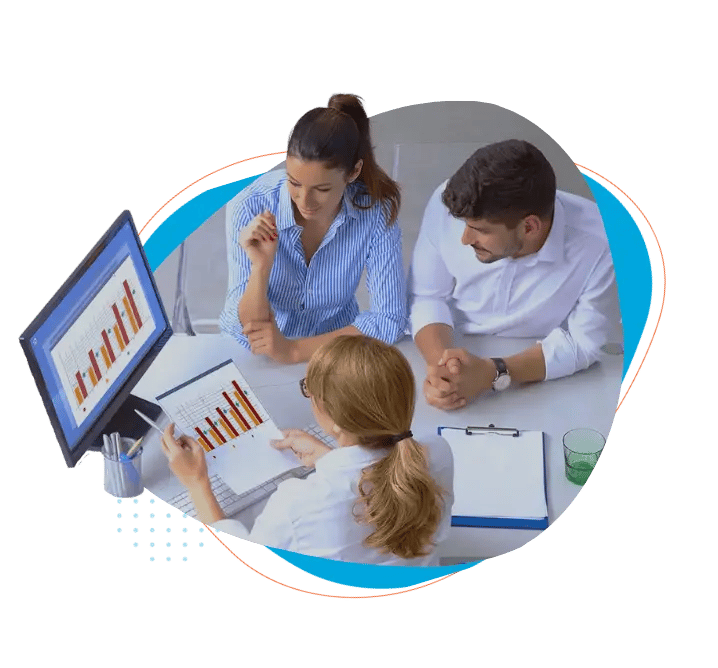 Understanding sales growth services help businesses attract and convert new and loyal customers.
Marketing Growth Services will get the attention of new prospects and provide valuable information to new and existing customers. But that's only part of the equation: you also need to craft a sales process that meets customers' needs. This is where Sales Growth Services comes into play.
Sales Growth Services helps manufacturers convert leads to customers, but it does more than that. A customer's journey doesn't stop at the first sale; you want to keep them as a loyal client for years. To do that, you need a modern sales process that leverages technology and is always helping. In this post, we'll provide a quick overview of the five pillars of Sales Growth Services; we'll go into detail on each one in future articles.
Table of Contents:
Key Takeaways:

Sales Growth Services help manufacturers connect with and convert new customers. They enable teams to close more deals and function more effectively.
The 5 pillars of Sales Growth Services include a repeatable sales process, using customer relationship management software to manage contacts, effective lead scoring, sales-marketing alignment, and smart social media use.
Common Pain Points Solved by Sales Growth Services
"We lack a clear sales strategy. It's hard to know what's working and what isn't."
"We're not meeting our sales plan goals."
"There aren't enough leads for sales reps."
"Sales reps struggle to engage prospects."
The 5 Pillars of Sales Growth Services
Sales Growth Services provide powerful strategies to help teams close more deals, deepen relationships, and manage their pipeline more effectively. They eliminate much of the frustration of investing time and resources into sales processes and getting disappointing results.
There are 5 key pillars to sales growth:
Repeatable sales process. A systemized approach to sales lets you find out what works – and replicate your success. It also helps customers feel comfortable moving from stage to stage along their path.
Managing contacts with a CRM. Customer relationship management software (CRM) handles and tracks all the contact details for each client. It's an essential piece of technology if you want to stay in meaningful contact and ensure no opportunity falls through the proverbial cracks.
Effective lead scoring. Knowing where a customer is in their purchase decision is tremendously important; this allows sales reps to shape their message and ensure they're making the right kind of contact at the right time. Effective lead scoring helps sales teams understand who is ready to buy.
Sales-marketing alignment. Sales and marketing teams should work together, but team members often have not mutually agreed on what the goals are. Creating a service level agreement (SLA) between marketing and sales will align teams and resources that can help everyone work toward the same goal.
Connecting over social media. Social media is a proven way for companies to network and connect. By answering questions and sharing helpful content, you can position your company as a helpful resource and a trusted partner.
In the next five articles, we'll discuss each part of Sales Growth Services; in our next article, we'll start with how to build a repeatable sales process. Join us there!