WHAT IS A GROWTH MARKETING AGENCY


AND WHAT DOES IT DO?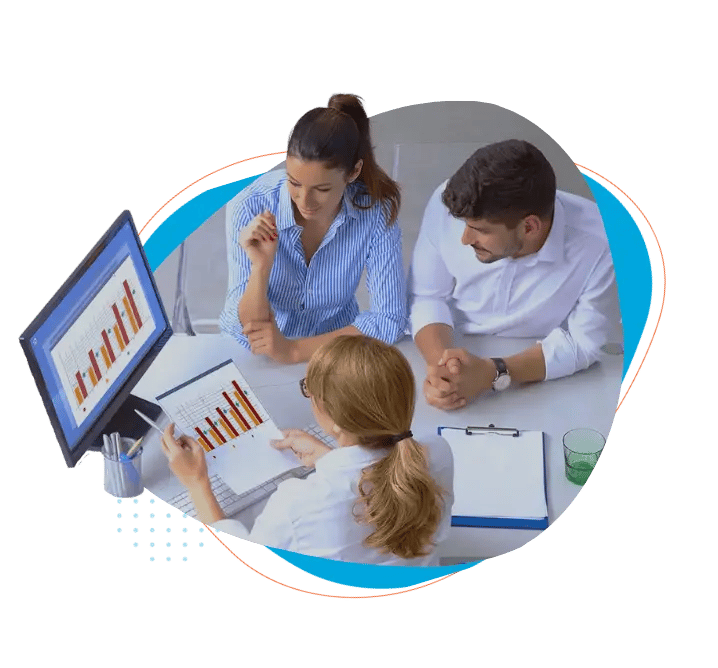 What Is a Growth Marketing Agency and What Does It Do?
Sales, marketing, and customer service have changed dramatically for manufacturing companies. There have been paradigm shifts as some manufacturers start selling directly to customers. There have been changes in what B2B clients expect from interactions with manufacturers' marketing, sales, and customer service departments. And there has been an ever-growing wave of technology that's both opened up remarkable new opportunities and brought disruptive changes to all of these processes.
Table of Contents:
In short, the old methods of generating leads, driving sales, and producing consistent revenue growth are not as effective as they once were. To successfully compete in this multifaceted environment, manufacturers need something more. They need Growth Marketing Agency Services.
Key Takeaways:

Growth Services help just about any business thrive by increasing its customer engagement, revenue, and more.
Growth Services are built upon inbound marketing.
Growth Services provides the personal attention and targeted communication that customers of all types want.
Specialized agencies like Inbound 281 can help you prosper with Growth Services.
What Are Growth Marketing Agency Services for Marketing, Sales, and Customer Service
In its broadest sense, growth services are exactly what it sounds like: a way to help just about any business thrive by increasing its customer engagement, revenue, and so on. Specialized Growth Agencies offer manufacturers Growth Services: a strategic approach to customer-facing operations that are specifically geared to the needs of manufacturers.
Growth Services help manufacturers:
Attract more leads.

Convert more customers.

Generate customer sales.

Provide a consistent and positive customer experience.

Support and accelerate growth.

Align customer-facing teams.

Increase customer satisfaction and engagement
Most importantly, Growth Services help manufacturers use technology, strategy, and the principles of inbound marketing and sales to thrive in today's marketplace.
Growth Marketing Agency Services for Marketing Sales and Customer Service and Inbound Marketing
If you're not familiar with inbound marketing, it's a combination of persona-focused marketing and content that educates the reader and attracts visitors to your website. Instead of centering strictly on what the business wants to communicate to the customer, inbound marketing starts with considering what the customer needs and wants to know through their journey of awareness, consideration, and decision phases (i.e. the buyer's process or customer journey).
Inbound marketing relies on three pillars:
Attracting the customer with relevant, high-quality content.

Engaging them with thoughtful, personalized, and (again!) relevant contact.

Delighting them through successful interactions, continued personalized touchpoints, and meaningful messaging.
Why is inbound marketing so important? For one thing, it's quickly becoming an expected practice for B2C and even B2B customers. More importantly, it provides the personal attention and targeted communication that customers of all types want.
Inbound Marketing vs. Traditional Outbound Marketing
"Inbound marketing" was coined in 2005 by HubSpot CEO Brian Halligan. Of course, the seeds of customer-focused marketing have been around for a very long time. But until the Age of the Internet, when it became common for customers to use the web to search for information, it simply wasn't feasible to provide that level of targeted content. Inbound marketing relies heavily on online content (including social media reach, email touchpoints, blog posts, etc.) that the customer seeks out or initiates.
Traditional or outbound marketing, on the other hand, includes things like ads (TV, print, radio, online, etc.), trade shows, catalogs, etc. While outbound marketing still generates results, it's less suited to our increasingly digital (and increasingly more personalized) world. It's also generally a lot more expensive than inbound.
Businesses that insist on sticking exclusively to the old playbook will find it more difficult to attract and retain new customers. When you're considering an agency to work with, insist on a Growth Services Agency that supports your marketing, sales, and customer services.
Inbound 281 provides Growth Services for manufacturers and services companies. Contact us to learn more about our services.
We've mentioned general reasons to consider updating your sales, marketing, and customer service strategies. What specific challenges can Michigan manufacturers solve with Growth Services? That's what we'll answer in our next post. Be sure to subscribe if you haven't already; you won't want to miss it.