MARKETING GROWTH SERVICES:
OUTRANK COMPETITORS USING SEO
Tired of wasting your time with inbound marketing? Schedule a call with an advisor and learn a proven method that's right for you.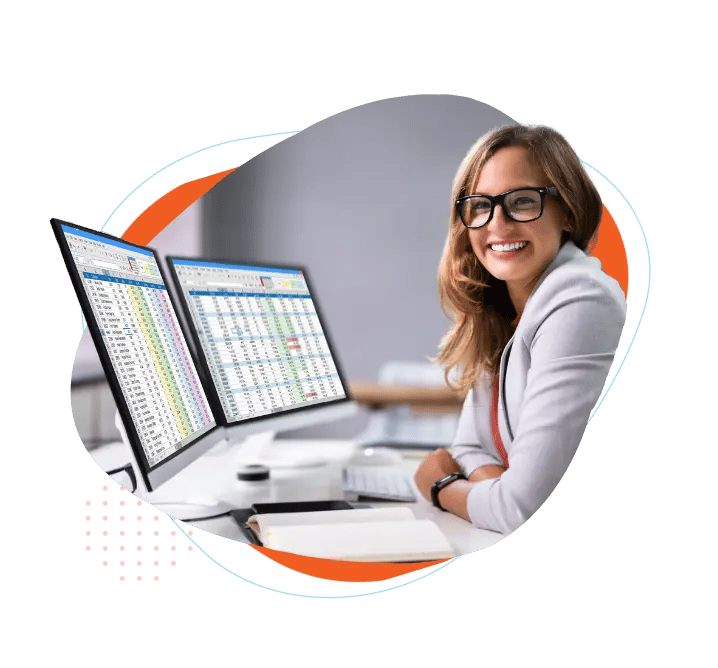 Outrank Competitors Using SEO.
A great website doesn't contribute much to your sales if prospective and current customers can't find it. In this post, we'll talk about search engine optimization (SEO) and why that's so very important for manufacturers.
Table of Contents:
Key Takeaways:

Search engine optimization, or SEO, refers to organizing and developing web content so that it performs well in online search results.
Keywords are phrases that encapsulate what a website, webpage, or blog post is about; using keywords wisely can help your pages rank higher in search results.
Manufacturers need to use SEO because most B2B purchasers rely on websites to gather information; they rely on search results to direct them to the right website.
Why Search Engine Optimization Matters for Manufacturers
It's a common misconception that manufacturers don't need to bother much about a website. After all, they're selling physical products. But even if you don't use your website to sell or process orders, it's still an important part of your sales team.
As we mentioned in Turn Your Website Into a Salesperson, your website is often the first contact B2B buyers have with your company. According to this Forbes article, 89% of B2B buyers use the Internet to research potential suppliers; 75% said the supplier's web content had a sizable impact on their decision.
Clearly, you need to ensure that your website is seen. And search engine optimization, or SEO, is the main way to get your website noticed.
Challenges Solved by SEO
Low website traffic. "We have a website, but nobody uses it."
Poor website visibility. "We barely show up on search results."
Lack of coherent site structure. "Our website content isn't very focused."
How Search Engine Optimization Works
Search engine optimization is the process of organizing and developing web content so that it ranks higher in search results.
It's a very complicated topic, so we'll just go over the basics here. If you want an in-depth explanation, check out HubSpot's Ultimate Guide to SEO or Google's more technical SEO Starter Guide.
First, we can divide SEO tactics into two groups: onsite (which refers to what you do on your own site) and offsite (which considers how authoritative your site is). Of these, you can directly control onsite SEO; it includes things like the content you put on the site and how the site is structured.
We're going to focus mostly on onsite SEO tactics (although you can improve a site's offsite SEO as well). Common onsite SEO tips include:
Choosing the right keywords (short phrases that people often search for) for your site and for various pages on your site. For example, this post uses "search engine optimization" and "SEO" as its keywords; these not only describe what the page is about, they also are terms that people interested in learning about SEO would type into a search engine.
Making sure keywords appear in specific places (such as titles and subheadings) and throughout the on-page text.
Using HTML (a website coding language) tags so that search engines can 'understand' the structure of each page and what it's about.
Avoiding SEO practices (like over-using keywords) that can result in penalties.
There's a lot of moving parts in SEO, which is why many companies hire a consultant or an agency with search engine optimization expertise to advise them. When you do SEO right, you can get more eyes on your website – and more interest in your products.
Search engine optimization works great if people are searching for your company or product. But how can you reach people who don't even know you exist? For that, you need digital advertising. We'll explain it all in our next post. See you then!