WHAT IS A


GROWTH MARKETING AGENCY?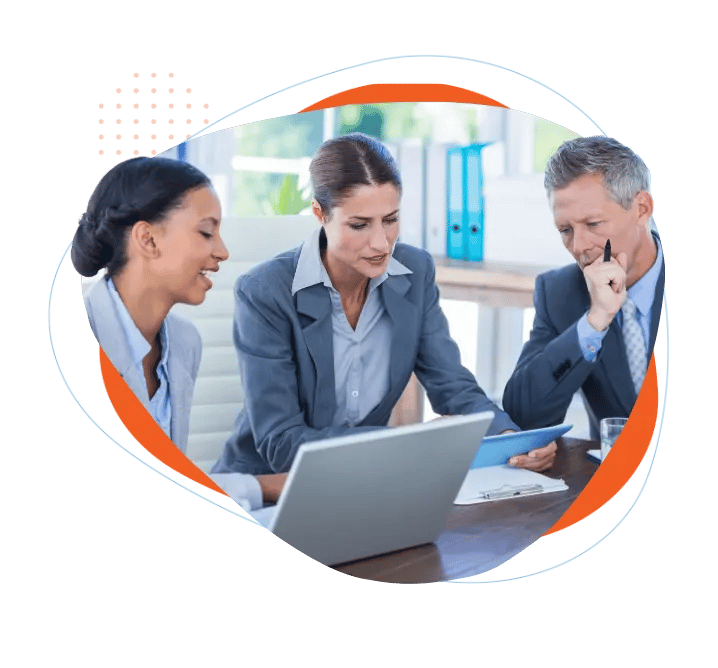 A Growth Marketing agency can help you align your business strategy and start seeing results quickly.
At first glance, the term "growth marketing agency" may seem a bit redundant. After all, aren't all marketing agencies concerned with growth? As you'll find out in this article – and in this entire series of marketing articles – there are many nuances in how marketing agencies achieve the goal of growth.
Table of Contents:
What Is Growth Marketing?
Growth marketing agencies use data and technology (and a whole lot of sales and marketing techniques) to fast-track company growth. They dig deeper to find out what underlying issues are blocking your current marketing from being successful in their quest to advance your business to reach your goals..
Like inbound marketing (which is one technique it uses) growth marketing adopts a more holistic view of the sales, marketing, and customer service processes. A growth marketing agency will help you find and maximize opportunities at all points of the customer journey, and it will do it quickly.
The side effect of this emphasis on speed is that many techniques are tried, evaluated, and discarded before the right mix is achieved. On the plus side, growth marketers tend to be experts on the latest marketing tech and strategies; this helps them make better-informed decisions on what to use for each goal.
What Does a Growth Marketing Agency Do?
Growth marketing agencies usually have a very broad and deep set of skills. These can include sales (infrastructure, enablement, strategy, coaching) marketing (digital, inbound, strategy, SEO, product launch, advertising, social media), inbound marketing and lead generation, sales and marketing technology consulting, data analytics, data science and management, and sales-marketing alignment. What sets growth marketing apart is its use of growth hacking, or quick, low-cost ways to generate growth at different points in the sales/marketing funnel.
Another key facet to growth marketing is that they center everything around growth – in contrast to other types of marketing, which may focus on specific areas (social media, advertising, etc.) or on certain KPIs (e.g. increasing leads or website traffic).
In short, a growth marketing agency will use digital marketing, inbound marketing, technology, and data science to help your business quickly hit its goals. They'll ensure that you understand how various aspects of your organization (not just sales and marketing) impact your growth. And they'll assist you in setting up data-backed strategies for future success.
When Might You Need Growth Marketing?
If you don't have the time or patience to play a long game (e.g. building brand awareness and recognition), growth marketing can help you get quick results. And they can assist in developing long-term strategies for support and growth.
Another case where growth marketing is useful is when your marketing efforts have stalled and you're not sure why. A growth marketing agency will help you understand your customers' journey and how best to support it.
Finally, if you want to try a more data-driven approach to marketing, growth agencies are often in the best position to help you determine what tools, platforms, and data you need to make that happen.
Growth Marketing vs. Inbound Marketing
As growth marketing uses the principles of inbound marketing, there are not a lot of differences between an inbound marketing company and a growth marketing agency. Inbound marketing focuses more on customer journeys, while growth marketing aligns the Inbound approach with sales and customer services activities that impact and support growth.
Both aim to attract the right kind of customers and keep them engaged over the long term. Growth hacking enables growth marketers to move faster, while inbound agencies tend to look at long-range, sustainable plans.
Do you need all the services a growth agency has on offer? Growth Agencies were born out of the realization that if you align your marketing, sales, and services resources and activities around the prospect and customer you will drive significant growth. Departments are intrinsically linked.
Get the Expert Marketing Advice You Need
Schedule a free no-obligation assessment today to get insights and advice from an inbound marketing expert.