WHAT IS A


SOCIAL MEDIA MARKETING AGENCY?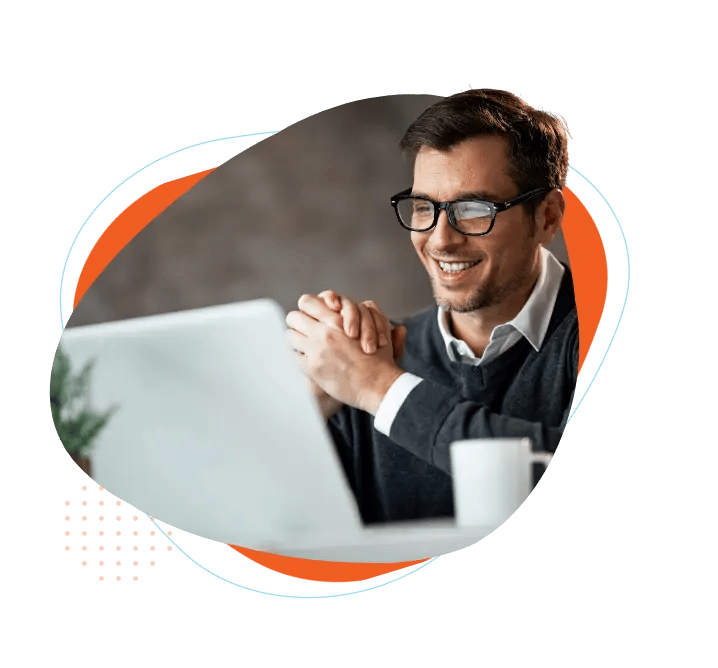 A Social Media Marketing agency can help you create a roadmap for success for today's tech-savvy customers.
As of 2021, 82% of American adults use social media; that's over 220 million people. Worldwide, that number soars to over 4 billion. [Source: Statista].
If you're reading these articles, chances are you're on social media yourself. You probably see other businesses on Facebook, LinkedIn, or other platforms; you probably also have a decent idea of the concepts used in social media marketing.
Given the seeming ease of using social media, you might wonder, why would you need a social media marketing agency for your business. Can't employees just post things?
Table of Contents:
What Is Social Media Marketing?
Social media marketing plans and aligns your company's social media activities with marketing and business goals. The trick here is:
Identifying your audience.
Choosing the social channels where your audience is likely to be.
Creating and posting content that will appeal to your audience.
Interacting with customers and others over social media in a way that best reflects your brand.
Maintaining a regular presence on social media, including monitoring how your company is mentioned in other posts.
Identifying business opportunities and prospects on social media.
As you can see, this requires a lot of effort and some specialized knowledge; it's not something you can jump into because you too use Instagram or YouTube.
When you consider the number of major social media platforms and how different their target audiences are, it's clear how complicated effective social marketing can be. Fortunately, social media agencies can help you out.
What Does a Social Media Agency Do?
A social marketing agency will sit down with you, talk about your business and marketing goals, and strategize how to use social media to help you reach them. This can include:
Developing a social media strategy.
Creating, scheduling, and posting articles, images, etc. to your account(s).
Managing social media advertising (paid and otherwise).
Monitoring your company's reputation and performance on social media channels.
Training staff on how to engage with customers and prospects over social media.
Using data analytics to analyze and improve campaigns and overall performance.
When Might You Need a Social Media Marketing Agency?
There are a number of cases where hiring a social media agency or consultant is very useful. If you're just entering social media or just starting your business, they can help you create a roadmap for success. If your team doesn't have the expertise or time to carry out all social media marketing functions, an agency can be a valuable partner. And if you're not getting the results you want from your own social media efforts, an outside specialist can help you plot a new course.
Additionally, many social media agencies are also experts in using data analytics to track and measure campaign performance. This is another area where a temporary or permanent partnership with a social media consultancy can pay off.
Social Media Marketing vs. Inbound Marketing
Social media marketing is part of the inbound marketing toolbox. But this doesn't mean that the two are interchangeable. Social media agencies may or may not follow Inbound principles. And the focus will be primarily or exclusively on social media, whereas inbound marketing uses other outreach channels as well.
If social media is a weak point for your team but your other marketing efforts are working, consulting a social media agency can be a wise move. But if you're struggling in more than just social media – or if you want to be sure your social media agency uses inbound marketing practices – go with an inbound marketing agency.
Get the Expert Marketing Advice You Need
Schedule a free no-obligation assessment today to get insights and advice from an inbound marketing expert.