SHOULD YOU CHOOSE


A LOCAL OR NATIONAL INBOUND MARKETING AGENCY?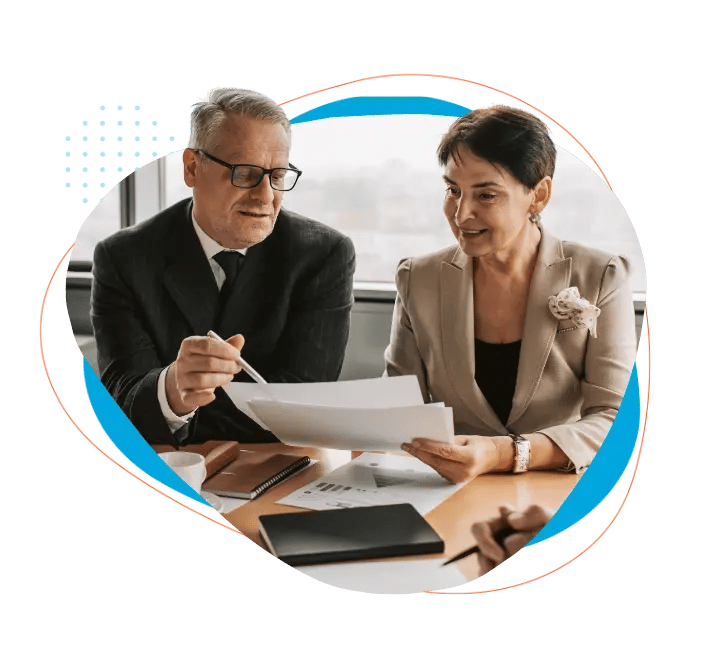 The choice of a local or national agency depends on many factors including your business's goals and needs.
There are pros and cons to both local and national marketing agencies, and the right choice for your business will depend on your specific needs and goals.
Ultimately, the decision to use a local or national marketing agency will depend on the specific requirements and demands of your business. It may be helpful to consider factors such as the size of your business, the scope of your marketing efforts, and your budget when deciding which type of agency is right for you.
Table of Contents:
Advantages of local marketing agencies
Local knowledge: Local marketing agencies may have a deeper understanding of the local market and may be able to provide more targeted marketing strategies.
Personalized service: Local marketing agencies may be able to provide a more personalized level of service, as they are often smaller and may have more time to devote to individual clients.
Convenience: Working with a local marketing agency can be more convenient, as it may be easier to meet in person or have face-to-face communication.
Advantages of national marketing agencies
Industry expertise: National marketing agencies may have a broader range of industry expertise and may be able to bring a wider range of skills and resources to the table.
National reach: National marketing agencies can help to reach a wider audience, which can be especially useful for companies with a national or international presence.
Access to resources: National marketing agencies may have access to a wider range of resources, including specialized technology and data analysis tools.
How To Select A Local Marketing Agency
When choosing a local marketing agency, there are a few key things to consider:
Experience: Look for an agency that has experience working with businesses in your industry and has a track record of success.
Services offered: Make sure that the agency offers the specific services that you need, such as SEO, content marketing, social media marketing, email marketing, and more.
Culture fit: It's important to choose an agency that you feel comfortable working with and that aligns with your company's values and culture.
Case studies and testimonials: Look for an agency that has a portfolio of case studies and testimonials from past clients. These can give you a sense of the agency's work and how it has helped other companies achieve their goals.
Pricing: Consider the agency's pricing structure and make sure it aligns with your budget. Be wary of agencies that offer very low rates, as they may be cutting corners or offering lower-quality services.
Communication: Choose an agency that is responsive and communicative, and that is willing to answer any questions you have about their process and approach.
By considering these factors, you can choose a local marketing agency that is the right fit for your company and your marketing needs.
Get the Expert Marketing Advice You Need
Schedule a free no-obligation assessment today to get insights and advice from an inbound marketing expert.