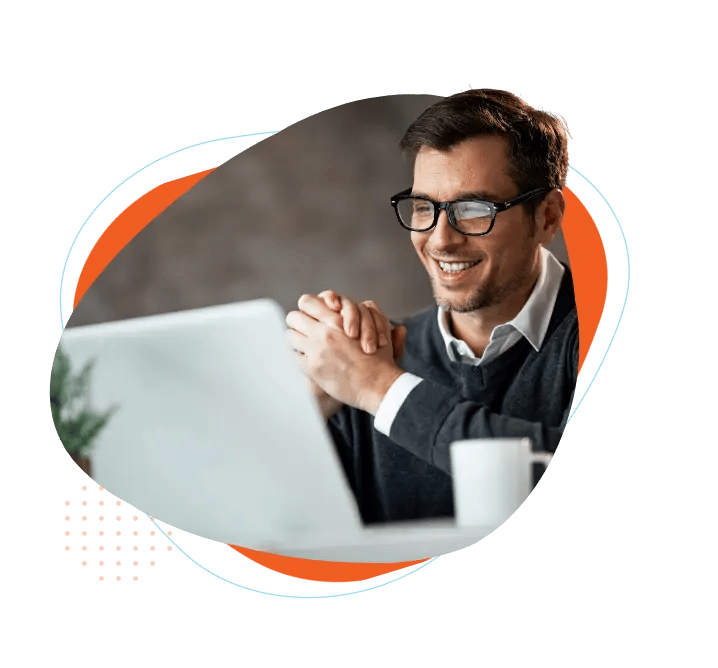 Understanding B2B marketing can help you reach your business goals more efficiently and effectively.
B2B marketing refers to business-to-business marketing. For B2B companies, marketing often means spreading awareness of a product or service, generating leads, facilitating sales, promoting customer engagement, and much more. When you think about it, marketing is never just "marketing".
Marketing teams – and often individual team members, as well as single-person marketing departments – have to do more than simply create and execute marketing campaigns. They have to perform different kinds of research, develop long-term strategies and short-term goals, analyze their results, and balance budgets. They have to be scientists, artists, writers, communicators, and businesspeople. And, to be honest, it can be very challenging to manage so many activities.
In this series, we're going to do a deep dive into the various facets of B2B marketing, from its role within a company to how to create the most effective partnerships with consultants and outside marketing agencies.
We'll start by answering four common questions.

Table of Contents:
Q: What Is the Purpose of Marketing?
To answer this question, companies need to look beyond the common definition involving the activities, goals, and outcomes of marketing.
Additional questions to ask are:
What does marketing bring to current and potential customers?
What value (aside from driving sales and awareness) does marketing bring to your company?
What should be the driving force behind marketing decisions? There's a trend towards customer-centered marketing or marketing that starts with a thorough awareness of customer needs and motivations. How does that factor into effective marketing – and the purpose of marketing as a whole?
Q: What Types of Marketing Do I Need?
Once you've identified the driving force behind your marketing efforts, you can start to think about how to shape your goals. A key part of meeting your goals is choosing the right type of marketing to support your endeavors.
Before you select any type of marketing, it's important to do your research first. Not only should your goals be clear, but you should also think about where your target audience is likely to look for information. Ask yourself:
What makes my company different from the competition ("your secret sauce")?
Who is my audience ("your personas")?
What makes my product or service valuable to my audience?
What can I reasonably commit to in terms of consistent marketing activities?
You may also have heard about inbound marketing, or using content and experiences to attract and retain customers.
The Role of Inbound Marketing
With inbound marketing, each touchpoint is designed with the customer's need in mind, and different tactics are used at different points in the customer buyers journey. Inbound marketing is based on attracting your best customers; it recognizes that your prospects look online for information that will help them solve their business problems. Inbound marketing is very valuable; when and where can you apply the right keywords and content being searched for the greatest impact?
For more details on determining what type of marketing you need, see this article.
Q: How Do I Create a Marketing Strategy?
Selecting the right type of marketing is a crucial part of marketing strategy. But what else should you consider when building your marketing strategy? And what's the intersection between strategy, plans, and campaigns?
In How Do I Create a Marketing Strategy, we consider the answers to these questions. We talk about building an inbound marketing strategy. Inbound marketing strategy is based on tailoring content (and outreach) to where the customer is in their buying journey. How does that align with your business' marketing goals? That article will tell you.
Q: How Do I Choose a Marketing Agency?
Given the breadth of skill required to run a successful marketing campaign, it's common for teams to hire outside marketing agencies to fill the gaps with the right skill sets and core competencies. But how do you know when it's time to hire a marketing partner? What should you look for? How can you choose the right marketing agency for your needs? And can you really justify the extra expense? These topics are covered in the articles When and Why to Hire a Marketing Agency and Choosing the Right Marketing Agency.
Examining What Marketing Really Is
Throughout this series, we'll be examining what modern marketing is really all about – the convergence between meeting customers' needs and reaching your business goals. Join us as we explore the world of B2B marketing and its many possibilities!
Get the Expert Marketing Advice You Need
Schedule a free no-obligation assessment today to get insights and advice from an inbound marketing expert.