DIGITAL MARKETING TRAINING EVENTS
Metro Detroit Digital Marketing Education And Training Events
PROFESSIONAL DEVELOPMENT EVENTS FOR SALES AND MARKETING PROFESSIONALS
Are you getting enough traffic to your website? Are you generating enough revenue? Whether you are a sales executive looking for higher-quality leads or a marketing leader charged with attracting, engaging, and delighting customers, we have your back. As Southeast Michigan's inbound marketing leader, Inbound 281 hosts monthly professional development events covering the latest marketing trends and topics.
Our seminars provide the actionable insights sales and marketing professionals need to succeed. The workshops are presented by Detroit area experts who share knowledge on a wide range of sales and marketing topics. Events are held in a comfortable, well-equipped training room on our Troy campus or, if the topic is really popular, in our spacious, lecture-style auditorium. Scroll below to see what is upcoming on the schedule.
If you'd like to peruse prior topics, visit our Past Events page.
Interested in being a presenter for an upcoming Inbound 281 event? Submit a guest speaker request and we'll get back in touch with you.
"Operations Hub Live Demo and Q & A "
A Detroit HUG Webinar
Wednesday, March 23 | 11:00AM - 12:00PM EST
Learn how to use Operations HUB to easily sync customer data, automate business processes with over 61 HubSpot-built integrations including some of the most-requested integrations: Microsoft Dynamics, Zendesk, Mailchimp, and more.
Instead of building tech debt and decentralized operations teams across marketing, sales, and customer service, the solutions is to invest in a centralized approach to operations with a centralized toolset. With Operations Hub, you have the tools you need to connect all your apps, sync and clean your customer data, and automate business processes, turning operations into a strategic arm of your business--not a reactive one.
Presenter: Chris Alexis

Chris Alexis, Principle Channel Account Manager at HubSpot. Chris is one of the first 40 employees at HubSpot with over 12 years of experience using the HubSpot technology.
LinkedIn Profile:
https://www.linkedin.com/in/chrisalexis/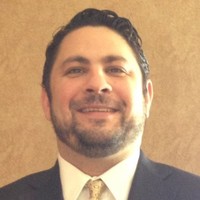 Subscribe to Inbound 281 News and Event Notifications